Product Description

Product Name

Silent type diesel generator

Model

UGY series

Rated output (KW/KVA)

5-2250KVA

Rated voltage (V)

230/400V

Rated current(A)

9-4061A

Rated frequency

50/60Hz

Power factor

0.8lagging

Noise level dB(a)

65-95/1m

Excitation

self-excitation

Phase Number and connection

3-phase 4-wire system

Diesel Engine

UK,USA,kubota Germany diesel engine,4 stroke,water cooled

Alternator model

Stamford/Mecc alte brushless self-excited,IP23,Class H.

Rated Power (kw/1500rpm)

5-2250kva

Fuel consumption (g/kw*h)

≤238

Cylinder number

3,4,6,8,12cylinders

Displacement ( L)

specified

Cooling system

Water cooling

Environmental Conditions

Altitude≤1000M, Cooling air temperature




-15°C~ 40°C, Relative humidity≤90%

Dimension of set (mm)

1485*700*1000mm~7300*2440*2800mm

Net weight of set (kg)

specified

Other spare parts (1 piece)

Gallus Air filter element Diesel oil filter element




Machinery oil Specification Special tool
Zhejiang Universal Machinery Co.,Ltd. since 2007 specialized in production and slaes of Diesel generators, Super-silent generator,Reefer container generator, Solar light tower,Mobile generator,light tower, Air compressor, and other the development of new products.
Our factory locaed in Quzhou city, west of Zhejiang provice in China, Factory occupies over sixteen thousand square meters and has a beautiful, clean and tidy environment. "strict management, brave innovation, customer satisfaction and strive for the brand." is our manufacturing principle. Through the improvement of the production process, we have accumulated rich experience in design,manufacture and debugging. We used the most advanced full-automatic laser cutting machine and automatic bending machine to improve production level.High-quality raw materials, advanced technology and equipment as well as good management enable us to provide customers with good-quality products and international-level service.Ensuring reliable and steady performance of our products.
We set branch in DUBAI,for spare parts supply and after sales.Till nowadays we developed agent in main countries all over the world like USA Australia,France,Indinesia,Palestine,Nigeria,Venezuelia,Philppines,Malasia,Singapore ect.
Our products are sold all over the world. We offering UNIV power system equipment and high-quality sevice to over 100 countries.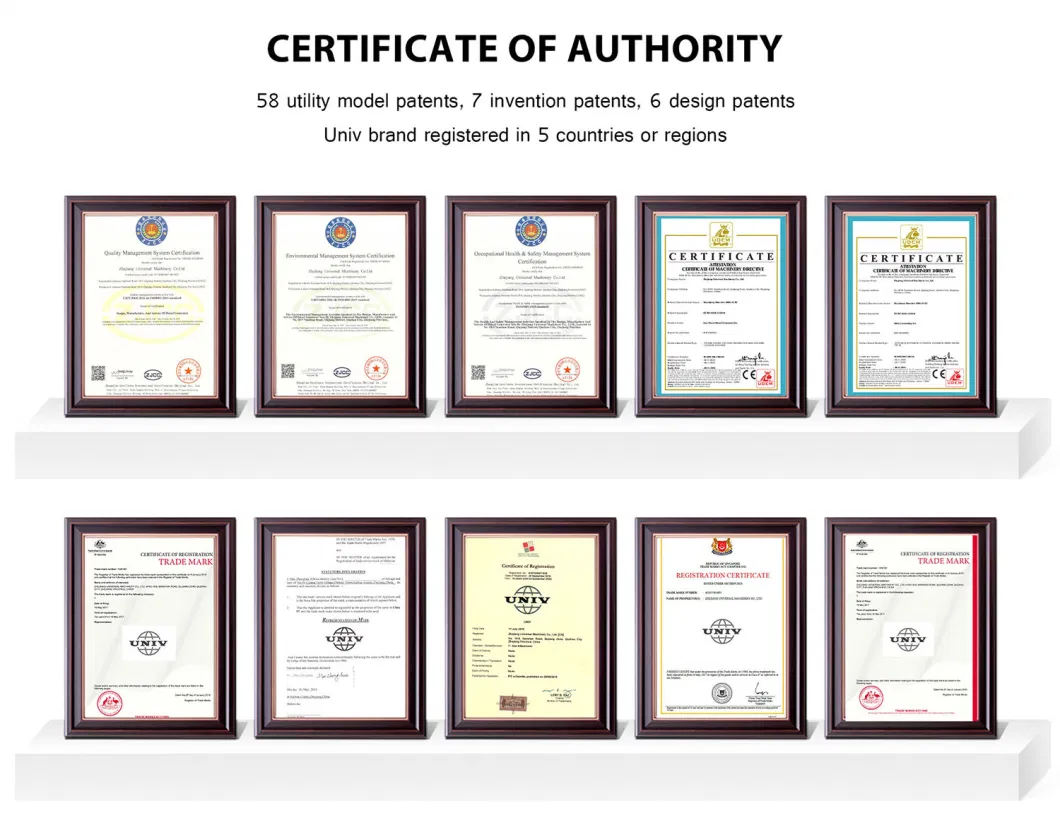 Full-automatic laser cutting machine
High precision equipments have the ability to ensure the consistency of product high quality, The canopy is formed by cutting and bending using 2 mm cold-rolled sheets from big company in China, without burr, every part of canopy smooth and beautiful, artwork standards.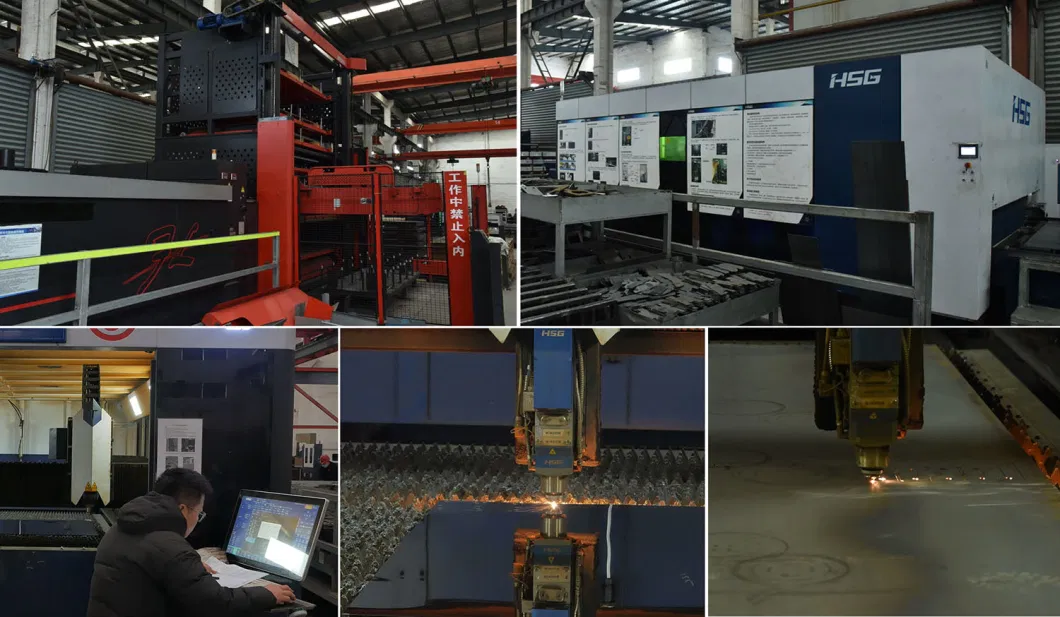 Automatic bending machine
Advanced system that achieves precise (0.03mm) and economical bending results even in lot sizes of less than ten. All related sheet-mental parts can be treated self-directed.Ensure the efficiency and pertinency. Setting complete manufacturing system to ensure batch consistency of the quality.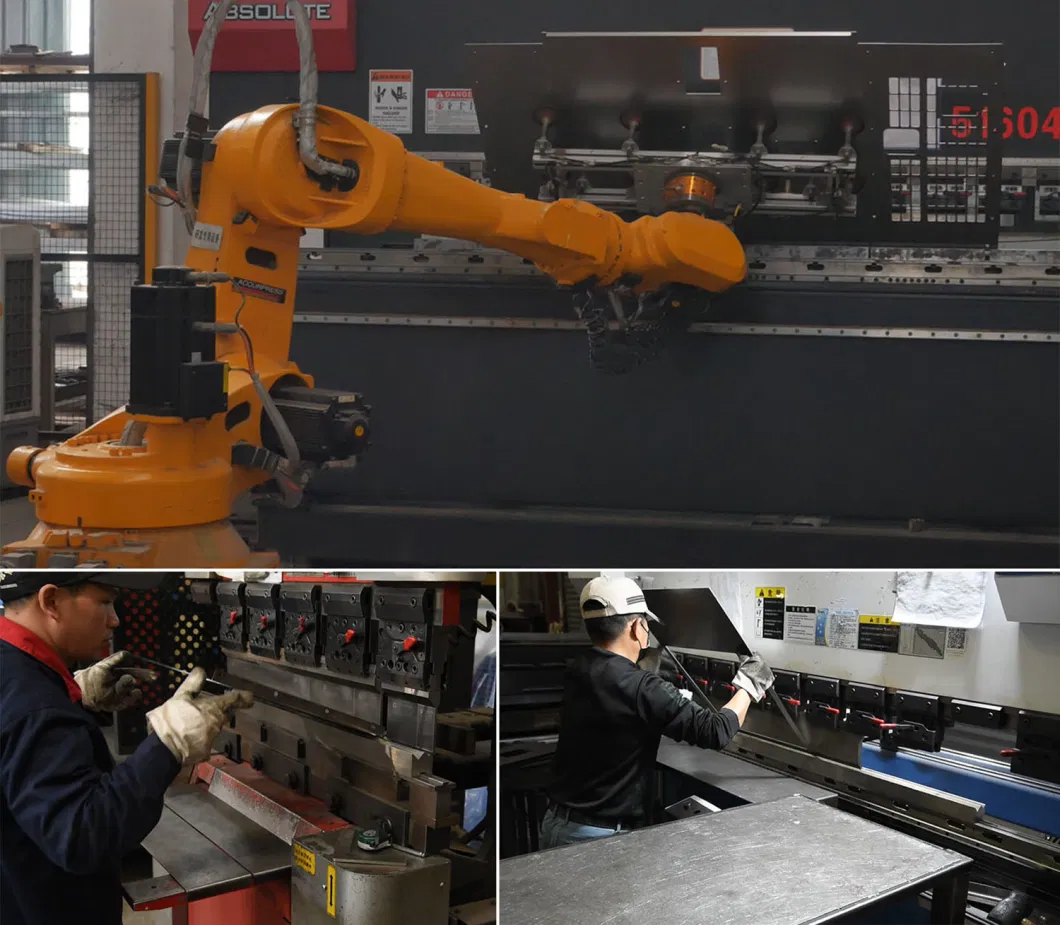 Welding
You know good welding technology not only affects the aesthetic degree of product, but also decide the quality of product, we use 3 types welding equipment: electrowelding, argon arc welding and GMAW-MIG for different parts connect.
Polishing
We pay attention to every details, after welding and poslish every parts, Its function is to clear the surface of the surface of
burr, rust, oil, dust, and remove coarse particles and impurities on the coating surface and obtain flat surfaces, so when powder coating canopy for get stronger adsorption force.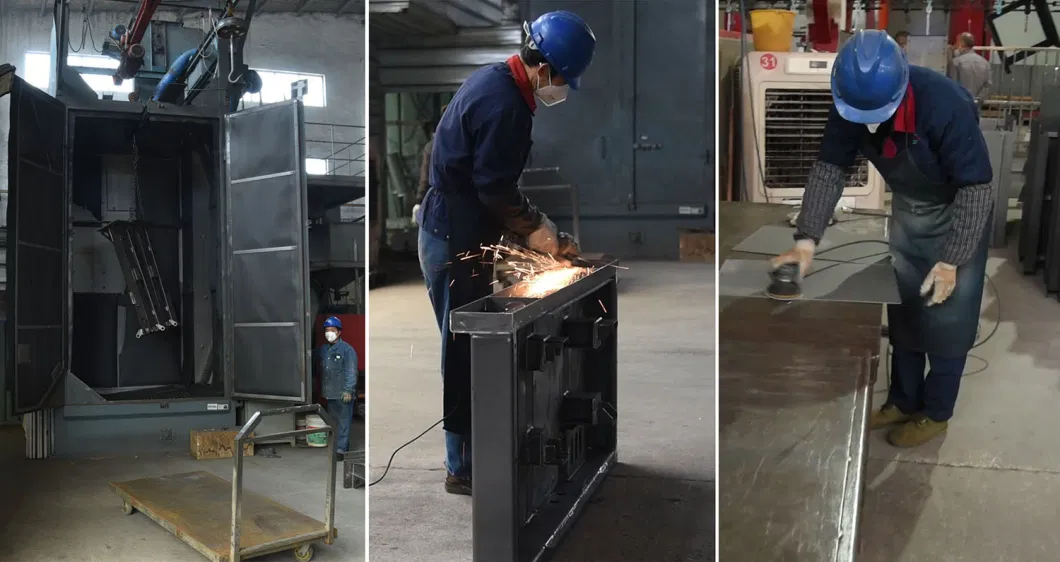 Plastic coating Powder
Canopy surface by the phosphate treatment using, oil and rust removing, using special plastic powder electrostatic spraying,coating adhesion, strong, bright color, Adopting outdoor use plastic coating powder, with accurate color,beautiful appearance,and durable on rustproof performance, also have specialized equipment to protect environment for longer development in the future.
Assemble
Good management and operation to provide a shorter delivery time.